Domestic Violence and Violence against Women
Domestic Violence is any type of violence that is exercised by a member of a family to another. It is a crime and is punish able in Greece, according to law 3500/ 2006.
It is important to clarify that the term family isused here not in the narrow sense of the term but in the sense of the community consisting of spouses or persons connected with a registered partnership or parents and first or second degree blood or affinity relatives and their adopted children.
The family also includes, if they cohabitate, blood or affinity relatives up to the 4thdegreeandpersons whose one family member has been assigned as supervisor, legal counsel or foster parent, as well as any underage child that cohabitates with the family.
For the protection of as many persons as possible that may fall victims within the family, the law has been amended and also applies to permanent partners and children, common or by affinity, ex-spouses, or members of an annulled registered partnership, as well as ex-partners.
We should note that the children of a family are considered to be victims of domestic violence, even when they witness violence within the family, as it is specified by the Law on domestic violence as well as by Law 4531/2018, which ratified the European Council's Convention for the Prevention and Combat on Violence against Women, to which the Greek legislation was adapted, known as the "Istanbul Convention" (GG 62Α΄/ 5-4-2018).
TheIstanbulConventionrecognizedthatdomesticviolenceinfluenceswomendisproportionately, and that women and children have a higher risk to face gender-based violence compared to men.
«Violence against women» is defined as a violation of human rights and a form of discrimination against women that means all acts of gender-based violence that result in, or are likely to result in, physical, sexual, psychological or economic harm or suffering of women, including threats of such acts, coercion or arbitrary deprivation of liberty, whether occurring in public or in private life. (Law.4531/2018, art. 3)
By looking at the following forms of violence, it is evident that violence is not only physical and that abuse can take many forms:
Physical: Behaviors that aim in causing physical pain or injury (slaps, kicks, beating, injury with a blunt object, choking attempt and others
Sexual violence including rape: Any sexual act (or attempt), without the clear consent of the victim (volitional and based on free will), even among (ex or current) spouses and partners.
Verbal: It is expressed through shouting, insults, derogatory statements, threats, accusations, either privately or in front of other people.
Psychological: It can be verbal or non-verbal. It includes disdain, contemptuousnods, aggressive facial expressions, aggressive gestures, jealousy. Realizing it is difficult, but most of all painful.
Emotional: It is expressed with manipulation, bullying, threats of loss of the children's custody, pressure to accept the offender's «apology» followed by oaths of love and dedication, mention of suicide or destructive behavior.
Social: This is the victim's social isolation, the rejection of friends or relatives, demand for the disruption of family relations, prohibition of professional activity.
Financial: The victim is financially fully dependent on the offender.
Apart from the a for ementioned forms of domestic violence, there are other «acts of violence» that according to the Istanbul Convention, are serious infringements of human rights of women and girls, as well as a serious obstacle in achieving equality between women and men:
Sexual harassment – L. 4531/2018, art. 40
Stalking– L.4531/2018, art. 34
Forced marriage – L.4531/2018, art. 37
Crimes committed in the name of so-called "honour"- L.4531/2018, art. 42
Forced abortion and forced sterilization – L.4531/2018, art. 39
Genital mutilation– L.4531/2018, art. 38
Trafficking
Intimate partner violence, meaning the violence between spouses or partners, isadomesticviolencecategorythatiscommonamongthefamily'sadultmembers. A characteristic description of intimate partner violence is that of are petitive 3-stagecycle. During the first stage there is a tension climax, reaching its peak during the second phase. It is followed by a calm and restorative stage, the so-called «honeymoon period», with oaths of love and promises by the offender that the violent behavior will not be repeated. This is how the cycle closes but it will start over. The couple victim-offender is swirled within the cycle of violence, while gradually the relation of power and domination over the victim is established. The victim gradually feels weaker to react and is always dependent on the offender.
Women who live in an abusive relationship with their husband or partner feel guilty about their ability to handle the situation. They suppress their feelings and downscale themselves hoping to ease the tension. They become obedient and submissive and agree with everything their partner says. Their confidence and self-esteem decrease and they may feel that they do nothing right. Theyre main patient for along time-even years-, denying the reality. They prefer to rationalize and wish for a magic change in the offender. The jealous acts of the offender are «translated» by the victim as a proof of love and his anger outbursts as the result of his family abuse.
Let's also take under consider ation the fact that abuse often coexists with other family difficulties that cumulatively burden their life, resulting in the worsened psychophysical health of the women or the emergence of psychophysical symptoms. They very often complain for headaches, migraines, chronic back pains, urinary tract infections, bowel and stomach problems etc.
The women's ambivalent feelings that cause them to feel on the one hand love and on the other anger, overshadow the slightest intention they have to accept that they are victims of violence.
On the other hand, they commonly refer to lack of support from their own family, for various reasons (the family's financial problems, fear of social stigma, stern values/ideas, and violent family interaction patterns).
The description of the abused woman explains why there is a legal framework that ensures the violence victim's rights and a national protection network, which the victim can address for a full protection and support.
Domestic violence is a criminal act that is prosecuted ex officio, so it is sufficient for the victim to report to the Police for the Public Prosecutor to issue an order. We should also note that no fee has to be paid by the victim.
Where can women victims ask for help
A domestic violence victim can:
a. in case of an immediate danger, call 100or go to the nearest police department or to the competent Public Prosecutor's Office
b. call the Emergency Social Helpline "197" from which ever part of the country, which is free and operates 24/7. It offers information and counselling to violence victims. It also, mediates for immediate help in case of violent incidents by using the NCSS or cooperating Actors' secure accommodation structures.
Or, if the communication by phone is not safe, to send a message to: help@ekka.org.gr
c. to communicate with one of the 3 NCSS Social Support Centers in Athens, Piraeus and Thessaloniki and call or meet a Social Worker and/or Psychologist.
With these Services, the NCSS provides:
Information
Counselling and Social Support to violence victims
Social Support and Mediation/ Referral to the appropriate Actors
Along with the NCSS specialized professionals, the woman has the chance to explore all the options and compile her personal plan of distancing herself from the abusive relationship.
If deemed necessary, there is the possibility of accommodation in the NCSS Shelters for single women or mothers with their children, victims of violence or in any other vulnerable situation, in Attica (1) and Thessaloniki (1) and other Shelters of the GSFPGE operated by Municipalities all over the country.
The victim can also,
d. call SOS 15900 Helpline, from all over Greece, which operates 24/7/365 or send an email to: sos15900@isotita.gr operated by the GSFPGE or,
e. contact the local Counselling Centers that can be found on: www.isotita.gr and www.womensos.gr or be informed by the SOS 15900 Helpline.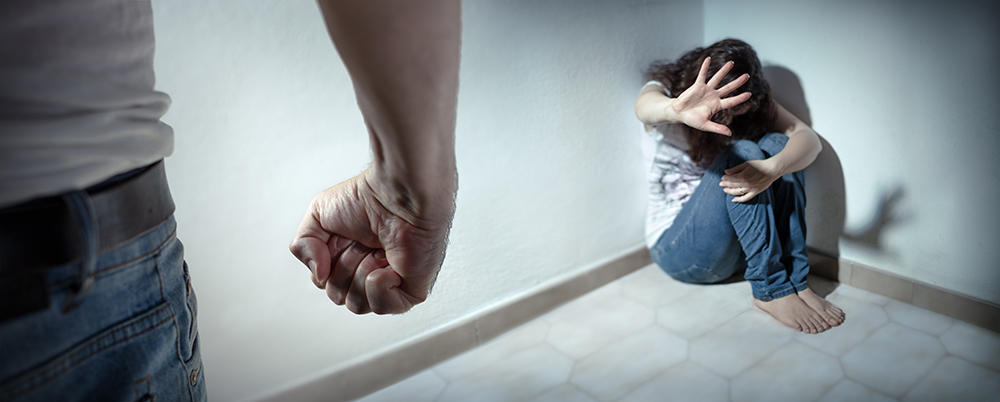 Η εμπορία ανθρώπων είναι μία σοβαρή εγκληματική πράξη. Σημαίνει ότι κάποιος/α εκμεταλλεύεται κάποιον/α άλλο/-η με σκοπό το κέρδος, ότι του/της ζητά ή τον/την υποχρεώνει σε πράξεις, όπως να παρέχει σεξουαλικές υπηρεσίες, να ζητιανεύει, να πουλάει ναρκωτικά, να κλέβει, ή να δουλεύει σε άθλιες συνθήκες.
Κύριες μορφές εκμετάλλευσης είναι:
Σεξουαλική Εκμετάλλευση
Ενδεικτικά συμπεριλαμβάνει την εκμετάλλευση της πορνείας στο δρόμο/σε σπίτι/σε ξενοδοχεία/οίκους ανοχής, της πορνογραφίας, των υπηρεσιών συνοδών, μασάζ, στριπτίζ κλπ.
Εργασιακή Εκμετάλλευση
Συνιστά κάθε εργασία ή υπηρεσία για την οποία δεν έχει συναινέσει ελεύθερατο άτομοκαι την οποία εκτελεί υπό την απειλή κύρωσης. Συνοδεύεται συχνά από άθλιες συνθήκες εργασίας και από πολύ χαμηλή αμοιβή ή απουσία αμοιβής.
Δουλεία
Είναι μία από τις μορφές εκμετάλλευσης, η οποία είναι διακριτή γιατί εμπεριέχει το χαρακτηριστικό της ιδιοκτησίας. Τέτοιες εξουσίες είναι η αγορά, η πώληση του ανθρώπου κ.λπ..
Εκμετάλλευση Εγκληματικών Δραστηριοτήτων
Είναι κάθε παράνομη πράξη που καλείται να διαπράξει ένα άτομο εκουσίως ή ακουσίως με την άσκηση πίεσης, βίας ή με εξαπάτηση. Για παράδειγμα, διακίνηση ναρκωτικών με ή χωρίς τη γνώση του ατόμου ότι μεταφέρει ναρκωτικά, μικροκλοπές κ.ά.
Εκμετάλλευση Επαιτείας
Η επαιτεία μπορεί να συνοδεύεται και από την πώληση μικροαντικειμένων ή τη χρήση μουσικών οργάνων.
Αφαίρεση οργάνων, Κυττάρων και Ιστών
Για παράδειγμα, η εμπορία ωαρίων υπάγεται σε αυτή τη μορφή εκμετάλλευσης (στην κατηγορία «κυττάρων»).
Αναγκαστικός/ Εξαναγκαστικός Γάμος
Είναι κάθε γάμος που τελείται χωρίς την πλήρη και ελεύθερη συναίνεση του ενός ή και των δύο μερών και/ή στον οποίο το ένα ή και τα δύο μέρη δεν είναι σε θέση να λύσουν τον γάμο ή να εγκαταλείψουν τον/τη σύζυγο, ως αποτέλεσμα απειλής βίας ή έντονης κοινωνικής ή οικογενειακής πίεσης.
Στρατολόγηση Ανηλίκων σε Ένοπλες Επιχειρήσεις
Τα παιδιά πέφτουν θύματα εκμετάλλευσης συχνά σε εμπόλεμες ζώνες αλλά όχι αποκλειστικά (π.χ. τρομοκρατικές οργανώσεις).
ΜΗΝ ΞΕΧΝΑΜΕ:
Η εμπορία ανθρώπων αποτελεί έγκλημα που συχνά ξεπερνά τα εθνικά σύνορα και πλήττει κατάφωρα τα πιο θεμελιώδη δικαιώματα του ανθρώπου. Θίγει την ανθρώπινη ύπαρξη και αξιοπρέπεια, υποβιβάζει τον άνθρωπο σε αντικείμενο, θίγει την ελευθερία της αυτοδιάθεσης. Παρότι η καταπολέμησή της αποτελεί διακηρυγμένη προτεραιότητα των κρατών διεθνώς, πολλοί άνθρωποι συνεχίζουν και σήμερα να πέφτουν θύματα εκμετάλλευσης και οι δράστες να παραμένουν ατιμώρητοι, γεγονός που επιβάλλει την εντατικοποίηση των προσπαθειών των κρατών παγκοσμίως.
Η αναγνώριση βασικών ενδείξεων, όπως οι παρακάτω, είναι το πρώτο βήμα για τον εντοπισμό πιθανού θύματος εμπορίας και μπορεί να σώσει μία ζωή.
Τρόποι διάκρισης θυμάτων εμπορίας ανθρώπων:
Υπάρχουν διάφοροι τρόποι να διακρίνετε ένα θύμα εμπορίας ανθρώπων και να το βοηθήσετε να λάβει την κατάλληλη προστασία και φροντίδα.
Αν για παράδειγμα, κάποιος/α:
Δεν μπορεί να φύγει ή να κυκλοφορήσει όποτε θέλει και συνοδεύεται πάντα
Εργάζεται πάρα πολλές ώρες και με ασυνήθιστο ωράριο
Δεν έχει στην κατοχή του/της προσωπικά έγγραφα
Δείχνει φόβο ή αγωνία με μη λεκτικό τρόπο (π.χ. αποφεύγει τη βλεμματική επαφή)
Μετακινείται συχνά και δεν γνωρίζει την περιοχή ή τη διεύθυνση κατοικίας του/της
Καλέστε:
τη Γραμμή Άμεσης Κοινωνικής Βοήθειας «197» (24/7)
την Εθνική Γραμμή Παιδικής Προστασίας «1107»(24/7)
Το ΕΚΚΑ είναι υπεύθυνο για τη διαχείριση του Εθνικού Μηχανισμού Αναφοράς για την Προστασία των Θυμάτων Εμπορίας Ανθρώπων (ΕΜΑ) υπό τον συντονισμό του Γραφείου του Εθνικού Εισηγητή για την Καταπολέμηση της Εμπορίας Ανθρώπων (Γ.ΕΘ.ΕΙΣ.) του Υπ. Εξωτερικών.